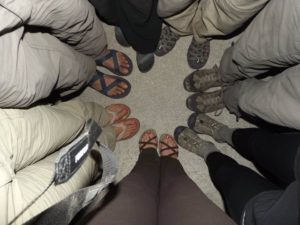 For where two or three are gathered together in My name, I am there in the midst of them."
– Matthew 18:20
We are not just Chick Climbers. We are also women of God, who believe in the power of prayer.
Join us in sharing each other's burdens by asking for, and lifting one another up in prayer.

City mission

We have a City mission at August. We want to meet people who are
alcoholics, drug addicts, criminals and others. I hope, that you praying
that Jesus saves, heals and frees them. And that all will go well.




Jason's Salvation

Pray that Jason would believe in Jesus as his Savior and Lord.

Salvation for Stu

Please pray that Stuart will come to know the Lord, finding a peace and joy he has never know, as well as experiencing freedom from his past. Thank you.

My Son

Please pray for my son John who is 17 and is very angry with God. Please pray that the lord blesses him with a spirit of strength and assurance and replaces his spirit of anxiety and fear. Please pray that God blesses John with a peace that surpasses all understanding and that he would come to know the love and heart of Jesus. Thank you

Vision

My husband Brady and I have been on pretty different pages as far as vision for our future. Pray that God would unite us in purpose and calling and for good communication between us. Thanks.
Submit a Prayer Request