2020 Chick Climber Rock Climbing Retreat
June 12

-

June 13

Free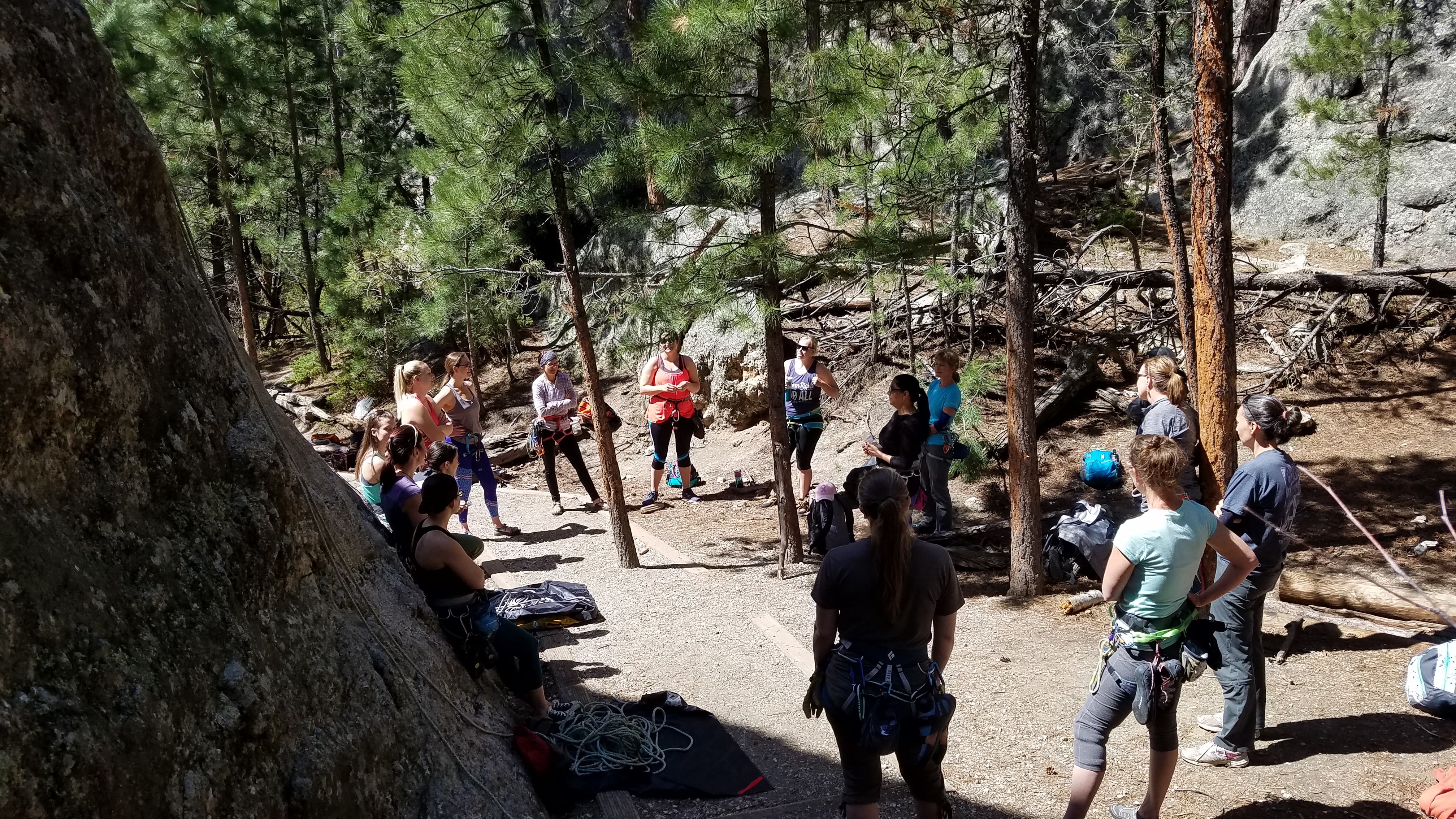 Come join us for the first, and hopefully not last Chick Climber Rock Climbing Retreat. This is a time for deeper fellowship, lots of climbing, great food and connecting with God. This is not your average Women's Retreat!
Due to Covid-19 we have changed this event and eliminated an overnight stay. Hopefully in the future, we will be able to stay in cabins somewhere near our climbing destinations.
Logistics:
When: June 12 – 13, 2020
Time: Begins 9:00 Each Morning
Climbing on June 12th: Sylvan Lake Area
Climbing on June 13th: Mount Rushmore Area
Evening Activities: Dinner / Activities / Worship at Renee Kahler's House
Kenzie Howie will be sharing her testimony Friday evening after dinner and worship.
Cost:
There is a suggested donation of $15 for food and expenses. Checks can be made out to Bethel Church with "Climbing Ministry," noted in the memo section.
Registration is limited to 20 Participants. If you plan on joining, please fill out the RSVP information below. Attendance is first come, first serve. You must be a registered member of the Chick Climber 2020 Season Meetup Group to attend. Your Spring 2020 Liability Waiver for Bethel Church is applicable to this retreat in addition to all bi-weekly meetups.
Related Events