Chick Climber Spring & Summer Rock Climbing Group Registration
March 18

-

May 12

Free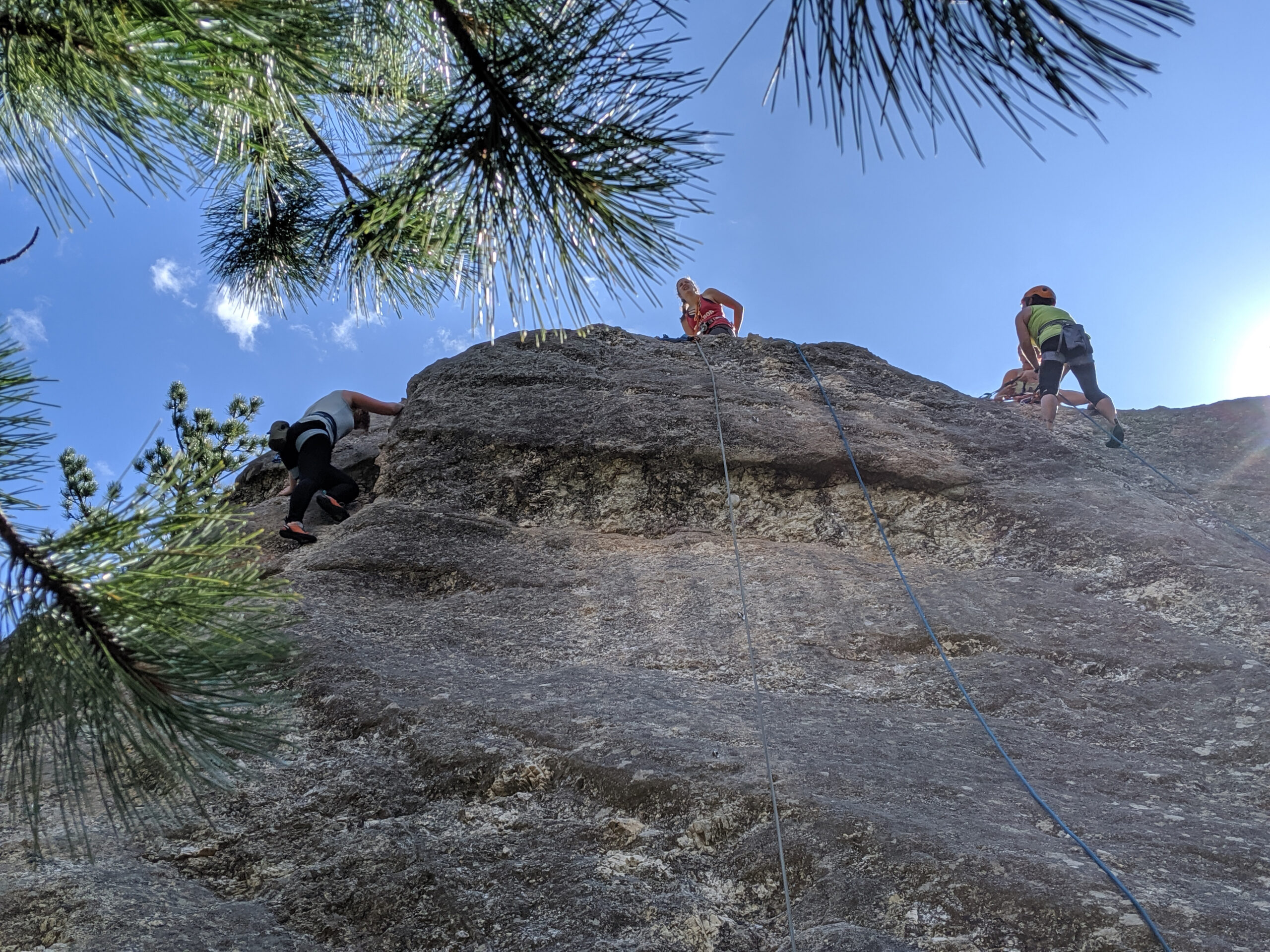 Sign Up for Our Bethel Church Rock Climbing Group Today!
The Spring & Summer Bethel Church Women's Rock Climbing Group Registration is underway! If you are interested in participating in the 2020 Spring and Summer Meetups, please add an RSVP below. I will use this list to create our new email list.
This year we will be doing things a little differently. Due to some health issues I have decided to host meetups every other week, instead of weekly. All dates will be posted on this website. Tentatively, we are scheduled to start climbing on May 19th. Obviously, with the Covid-19 Outbreak dates may change. The tentative Spring and Summer schedule is below.
You will notice two additional events in our schedule. In June we will conduct another top rope clinic for the Mountain Fest. As the date gets closer, we will be looking for volunteers to man our booth for the day. We are also planning our first, hopefully annual, retreat. Check out our retreat page to register! Dates for the retreat are subject to change due to the pandemic. Other extra events may be added throughout the summer.
2020 Spring Summer Schedule
| | |
| --- | --- |
| Date | Event |
| May 19: | Group Meetup 9:00 – 4:00 (New member belay class) |
| June 2: | Group Meetup 9:00 – 4:00 (New member belay class) |
| June 12 & 13 | Rock Climbing Women's Retreat (May be rescheduled or cancelled due to Covid-10. Stay tuned for more information. Registration will be limited to 20) |
| June 16: | Group Meetup 9:00 – 4:00 |
| June 27: | Black Hills Mountain Fest Chick Climber Top Rope Clinic. Volunteers needed all day! |
| June 30: | Group Meetup 9:00 – 4:00 |
| July 14: | Group Meetup 9:00 – 4:00 (New member belay class) |
| July 28: | Group Meetup 9:00 – 4:00 |
| August 11: | Group Meetup 9:00 – 4:00 (New member belay class) |
| August 25: | Group Meetup 9:00 – 4:00 (End of Summer season. Fall/Winter tentatively begins September 8th) |